My father-in-law had his weekend pass this past weekend to assess his status for release from rehab. Long story short, he needed keys to the apartment, so I texted Mom to see if she could run the spare set to him. After a prolonged delay, I got, "Yeah I guess so..."
Well, PLEASE don't let me put you out with a 20-minute round trip. For a man who is recovering from a stroke. A man you professed to like "SO MUCH."
I. Was. Pissed.
Pissed was quickly replaced by disappointed and... well, embarrassed.
When we learned Pops would likely be at the apartment alone for two weeks before he moves out here with us, we talked about support for him. I started to say I'd ask Mom and was interrupted by a grimace from Chebbar. I now-now'd him and said if it was simply a matter of her checking to see if he needed anything *IF* she was in the area, it shouldn't be a big deal: I wasn't planning on asking her to drive him to rehab three times a week. Chebbar still said he doubted she'd be okay with it.
Fast forward to Thursday night, and a) she proved me wrong and b) she proved Chebbar right. I didn't even HAVE a chance to ask her about checking in with him before she disappointed me to the point that I WON'T ask her.
All I could think was that I hope to hell she's never in a position like Pops where she might need a favour or two.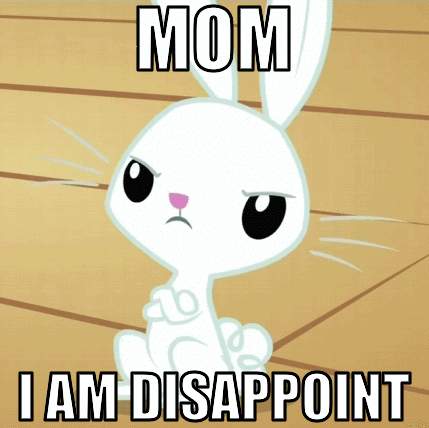 Barf.